FAQ's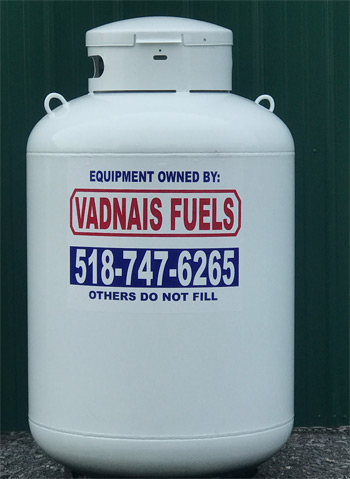 What is required to become a new customer?
We ask that you call the office to schedule a day to come to your home while you are home to do a tank check. During this time we will look at your tank and if available, make your delivery for you at that time.
Do you accept HEAP customers?
Yes, we accept HEAP customers for Warren, Washington, Saratoga and Rensselaer counties. Once you are approved for HEAP benefits, please call us to set up a delivery date.
What is COD (Cash on Delivery) Fuel?
COD fuel is purchasing heating oil on or beforehand for each delivery. You, the customer, can decide how many gallons you would like and order it a few days in advance.
Why purchase COD Heating Oil?
COD allows you the opportunity to shop around for the best prices for each delivery you schedule. You are not confined into a contract for the entire heating season. This also allows you to choose the amount for your delivery ranging from the minimum to a fill up.
When I purchase oil on a COD basis am I getting inferior quality oil?
No. All our oil comes from the same oil supplier as many other oil companies receive their supply from. You would see many fuel company trucks waiting for product at the same location.
How can I be sure that I received the proper amount of oil I ordered?
Every truck has a meter that measures out the gallons delivered which are tested yearly. You can also look at your invoice which will show the amount of gallons delivered.
What fuel types do you deliver?
Home heating oil, dyed Kerosene, and off-road diesel.
What is the minimum amount of delivery?
Call to inquire the minimum order for your location, many locations are a minimum of 125 gallons.
Where do you deliver?
We will deliver as far north as Warrensburg and will go as far south to Speigletown.
Do you perform service/repairs on furnace?
No, but please call for a referral or check our website for additional information.
What are your prices?
Please call us to inquire on the daily rate for delivery.
What forms of payment do you accept?
We accept cash, credit cards (Visa, Mastercard and Discover), money orders and online electronic checks payments prior to delivery. Cashier checks and Money orders should be made payable to VADNAIS FUELS and marked for deposit only on back.
What if I can not be home for delivery?
You can make arrangements to pay ahead or we can also use a credit card and bill your card if we have delivered to you before.
Will you make an emergency delivery?
We are often able to accommodate an emergency delivery into our schedule for an additional delivery fee.
Should I put oil in my tank in the summer months?
Yes you should not allow for any room for condensation to occur. This allows for particles to build in the bottom of the tank which can cause problems in your heating system and/or the tank to rust.
What is the difference between a will call customer and automatic customer?
A will call customer calls to set up a delivery time for every delivery. This allows you the flexibility to order fuel when you are need of it. An automatic customer is set up on a set schedule to receive their fuel and does not need to call to set up delivery.
When should I call to schedule a delivery?
The best time to call to schedule a delivery is when your tank is at ¼ to ⅜ of a tank to give us time to deliver to you without you running out of fuel.
What size is my tank?
Most household sized tanks are 275 gallons. Approximate size of this tank is 26"Wide x 44" High x 60" Long.
What is the noise am I hearing when my tank is being filled?
The whistling sound that the tank makes while being filled is an audible alarm for the driver. When the alarm stops, the driver knows that the tank is full. The whistling sound is the air being released from the tank and the oil taking the place of the air.
If the price goes up before I receive my delivery do I pay the higher price?
Once you place your order your price is locked in for your delivery day for quantity ordered and payment remains the same.
Are there other fees?
If you tank does not take the minimum delivery for your area you will be charged a $50 delivery fee. If a check is returned for Nonsufficient Fees there will be a $65.00 fee added onto your account.
What if there is snow or ice on my driveway?
It is the customer's responsibility to keep their driveway and walkways clear for delivery and it is the drivers professional discretion to make sure delivery conditions are safe. If they are unsafe, delivery will be rescheduled.
Can I cancel my order?
We are unable to cancel deliveries for safety reasons as your delivery may have already been sent to your home. Once an order is placed, our system immediately notifies our office of order and delivery may already be on the way to your delivery location. Consequently we are unable to cancel your order and avoid the risk that a delivery will not be attempted. If by chance your tank has been filled by another company since your order, and our driver attempts delivery there may be an accident oil spill on your property. If you have accidently placed an duplicate order please call us at 518-747-6265. If we are successfully able to cancel your delivery there will be a $50.00 Cancellation Fee added to your account and charged to your payment method